Centurión & Lozano is a law firm located  in the province of Malaga that develops its activity both on the Costa del Sol and in other provinces of the peninsula.
We provide our clients with confidence, experience and a personal character with the aim of creating value in the matters in with we intervene. We want each client to feel at ease and dedicate themselves exclusively to their activity, confident that they have a professional team behind them that will take care of the rest.
Our philosophy is based on the continuous professional and ethical training of the members of the firm, on the good work done and on careful attention to the needs of our clients.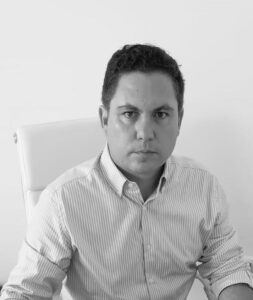 MIGUEL ÁNGEL CENTURIÓN GONZÁLEZ
 Abogado colegiado nº 10.768 de ICAMALAGA
Collegiate lawyer no. 10,768 of ICAMALAGA
Graduated in Speech Therapy from the University of Malaga and in Law and Master's Degree in Law from UNED. He has worked in banking for several years and currently combines his legal profession with working as a labor consultant for companies, which is why he has extensive experience in banking, labor and civil law. He speaks Spanish and English. 
CARMEN LOZANO DONATE
Colegiada nº 8327 ICAMALAGA
Carmen is lawyer since 2014. She has worked mainly in the labor and civil fields (property law, insurances, family law, traffic accidents, contracts…).
In 2017 she began to specialize in Intellectual and Industrial Property, by preparing a claim for damages against Sony Music and SGAE (discussed in this post).
She currently applies what she has learned about intellectual property to the industrial and digital sectors in which she works. She speaks Spanish, English and French.  
Intellectual Property Law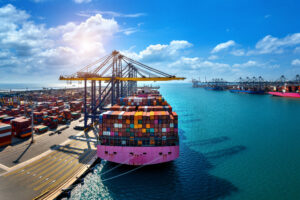 The theft of 25,000 kilos of pipes in the port remains unresolved
El Confidencial, April 6, 2019 In this case, I defended two accused of theft of 25,000 kilos of pipes in the port of Malaga, who had admitted to the police having removed a small number of pipes from the port of Malaga to feed their animals…
Multinationals under suspicion in SGAE
After our complaint to the president of SGAE in 2017 for the illegal exploitation of the work "Todas las noches quiero" in the album by the artist Yolandita Monge "Laberinto de Amor" (CBS, 1987) and " Brilliant Vol. 2» (SonyLatin,..
They order to remove the photos of a girl by making the web believe that she was kidnapped
La Opinión de Málaga, July 20, 2017 This procedure was the first contentious judicial procedure that I carried out as a lawyer. The case is as follows: A company known for appearing on television programs to advertise "recovery" services.
Málaga: bar association's office. C/ abogado de oficio, 3, Málaga
Nerja: Plaza la Ermita, 9, local 22, CP 29780 Nerja, Málaga.
Phone: +34 639 04 00 23
Email: contacto@centurionlozanoabogados.com